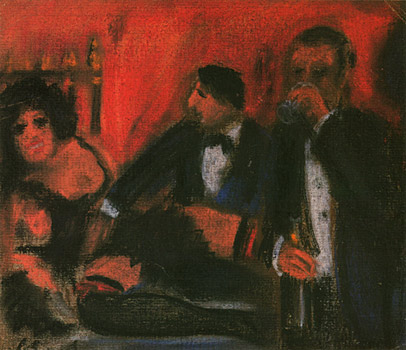 Among the series of brothel scenes, pastel no. 9 features at its centre a male figure shown in profile. A prominent nose gives his features a characteristic appearance.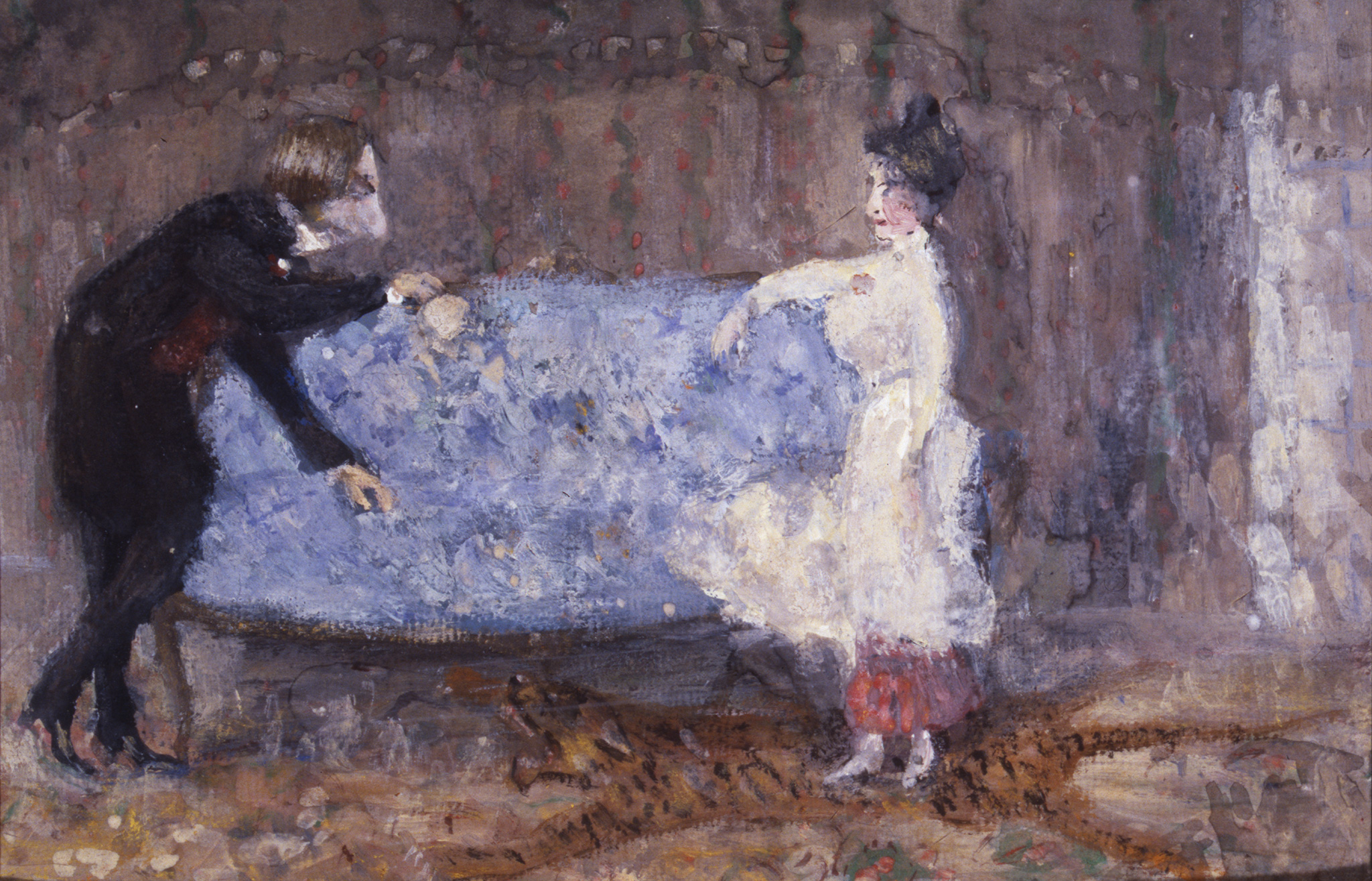 Another representation of this figure, but more aged, crops up in another Larionov work which appears to belong to the same series, a gouache and tempera1 now in the holdings of the Serpukhovo Museum in the Moscow region2. The provenance of the Larionov and Goncharova works in this public collection is well documented, and is similar to the one given for the body of works displayed in the 1987 exhibition. Like them, the series of brothel scenes met with a glowing reception. But in 1988 the few art historians to express themselves in Geneva criticized these works as "improbable" (not shrinking from the ridiculousness of other art historians who suggested that the series was produced by Mikhail's brother Ivan Larionov, the artist of less than ten works known to exist of a distinctly inferior quality compared to the output of Mikhail).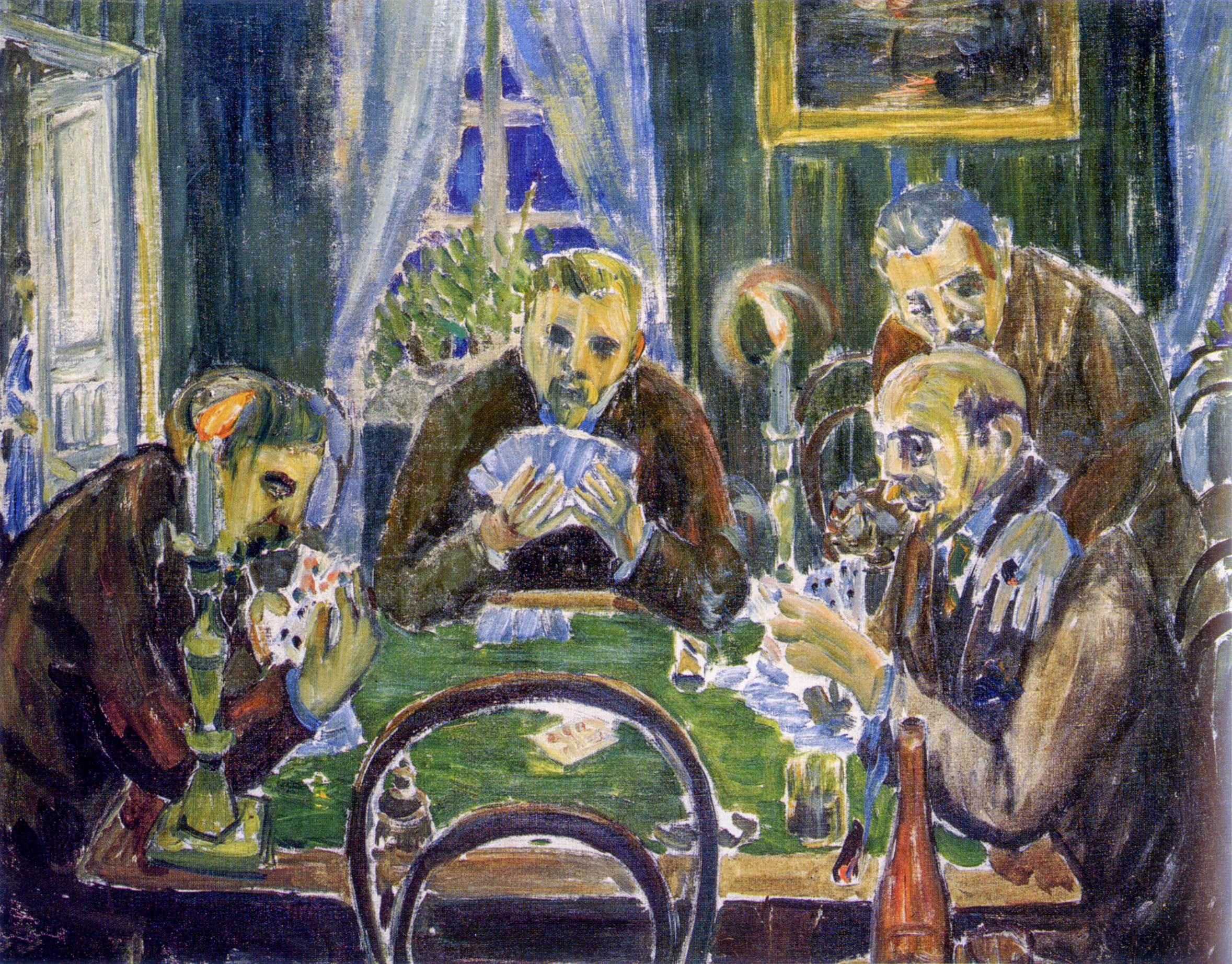 In his book published posthumously in 2005, Kovalev discusses the theme of Larionov's brothel scenes (p. 21). He reminds us that the subject of these scenes of "debauchery" interested the artist as early as 1902 and were criticized by his instructors at the Stroganov School for their "indecent," "excessively libertine" content. The figures in the artist's brothel-scene pastels are recognizable in some of his other works, for example a painting in his estate, at present among the holdings of the Tretyakov Gallery3. In Central Europe and thereafter in Russia the theme of brothel scenes was in vogue in the years 1908-1912 among artists and collectors owing to the circulation of erotic films that circulated freely until they were banned in 1912. Though he may not have been a regular frequenter of this kind of establishment, Larionov may well have been inspired by such films.